Bathroom Renovation Services in Melbourne
Bathroom Renovations in Melbourne - Maximum Quality Within Budget
Fully Licensed & Insured Builders
We are a registered Building Practitioner (VBA certified) and offer a complete renovation service. We hold all the proper insurances, warranty insurance, public liability and workers compensation required for the job making us the most trusted bathroom renovation company in Melbourne.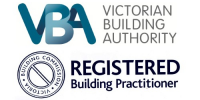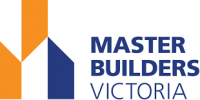 Our fully qualified tradesmen have over 30 years combined experience in delivering exceptional bathroom renovations in Melbourne and nearby areas.
As trusted partners for budget bathroom renovations in Melbourne We have a strong commitment to customer service and satisfaction and have built a solid reputation for making the renovation experience, easy, affordable and stress free.
30 Years Combined Industry Experience
We strive to be the best bathroom renovation company and give you a high-end bathroom remodelling service at a reasonable cost.
Bathroom Builders and Renovation specialists throughout the Melbourne area
Whether you are in Eltham or Greensborough we provide a comprehensive bathroom building and renovation service throughout Melbourne and we are 100% dedicated to customer satisfaction. We give you a realistic completion date together with a price you can afford. If you are looking for budget bathroom renovations in Melbourne, you won't need to look beyond us.
As top-rated bathroom renovation company in Melbourne we work harder to give you the result you expect on time and within budget. Aqua Force Bathrooms are sticklers for detail with every Melbourne bathroom renovation we undertake. We guide you through the whole process and when it comes to bathroom design, choice of tiles, bath, sink and colour ideas we can help you with the best choices and show you the full range of possibilities. We take pride in being the go-to bathroom renovation company for the community and promise professional and courteous services.
Lower Plenty has been an area where we have recently completed several bathroom builds and renovations but throughout Melbourne, all our work is given a 10 year Structural Warranty and just as important, a 10 year waterproofing warranty. Being the first choice for cost bathroom renovation company in Melbourne our workmanship is finished to the best possible grade so you are guaranteed satisfaction with your new bathroom. You can rely on us to complete your project successfully as the best bathroom renovation company.
Our reputation as the leading cost effective Melbourne Bathroom Renovation company is of ultimate importance to us so we care about the outcome, and your complete satisfaction and delight with your new bathroom. We can only achieve this by trying harder and giving you peace of mind throughout the whole process. A compete custom made bathroom takes time and dedication to complete and we provide you with the means to achieve this, stress free, and in a structured and organised manner.
Bathroom Renovation Choice examples we can help you with:
Tiles, special sealants, treatments, and processes.
 Bathroom sinks – Overflow, Maintenance, Durability, Style, Height, Design, Taps.
Bathroom Baths and showers, same considerations as sinks.
Bathroom Accessories: Towel rails, Shower caddies, Soap dishes, Toilet brushes, Hooks and hangers.
This short list is not in depth but gives you some idea of the considerations when undertaking budget bathroom renovations in Melbourne. Even in tight budget projects we do not compromise on quality or workmanship and only the use of high-grade materials.
Aqua Force Bathrooms Renovations Melbourne
Our highly qualified tradies know their job and take pride in providing the best service available. As part of our bathroom renovations in Melbourne, we take it upon ourselves to provide a clean and punctual service with respect to your home life and will work around any schedule you have for you and your family. We try to cause as little disruption to your home life as possible.
Aqua Force Bathrooms Company is registered with the Victorian Building Authority and the Master Builders Victoria Association, so we are well qualified, experienced and keen to tackle your new bathroom or bathroom renovation in Melbourne. 
We have renovated many bathrooms in the Eltham, Lower Plenty and surrounding suburbs, including the Montmorency, St Helena, Watsonia, Diamond Creek, Kangaroo Ground and Panton Hill areas. It does not matter where you are located, anywhere in Melbourne means we can provide you with the best budget bathroom renovations in Melbourne and other building service there is, so give us a call today.