When preparing for you Eltham Bathroom Renovations, it can be tricky to develop a style that you like and feel comfortable in. The reality is that there are so many to choose from, some can be melded to create a mixture of two or more styles. This article will outline 6 different Bathroom styles for the design step of your Eltham Bathroom Renovation. If you desire any support, speak to a specialist at Eltham Aquaforce bathrooms.
Eclectic Style Bathroom
The Eclectic bathroom style is a popular style used in many Melbourne Bathroom renovations. Especially outer Melbourne Suburbs like Eltham, where homes are surrounded by nature, Eclectic style is the perfect interior design to incorporate natural materials and aspects, with curated, art and décor. The eclectic design is one that essentially unites a variety of styles within a space, a range of textures, time periods, styles and trends, to bring about a fun, personal and eye-pleasing space. Typical eclectic style characteristics within an Eltham Bathroom Renovation include using solid bright colours, a mixture of metals, multiple patterns, and modern, simplistic art. Perhaps having a standing bathtub, painted a solid colour will create a base for your bathroom.
This solid colour could also be on the vanity or the wall colour. From there hints of the colour, as well as contrasting colours can be scattered around your Bathroom. As well as this, focus on a variety of patterns, yet not ones that class. Use patterns that are completely different, say a minimalistic line pattern with a more floral one. These can be placed within the wallpaper, the tiling, or the decorations. Don't be afraid to use more classic lighting instalments, to really balance out the other modern aspects and bright colours and patterns of the rest of your bathroom.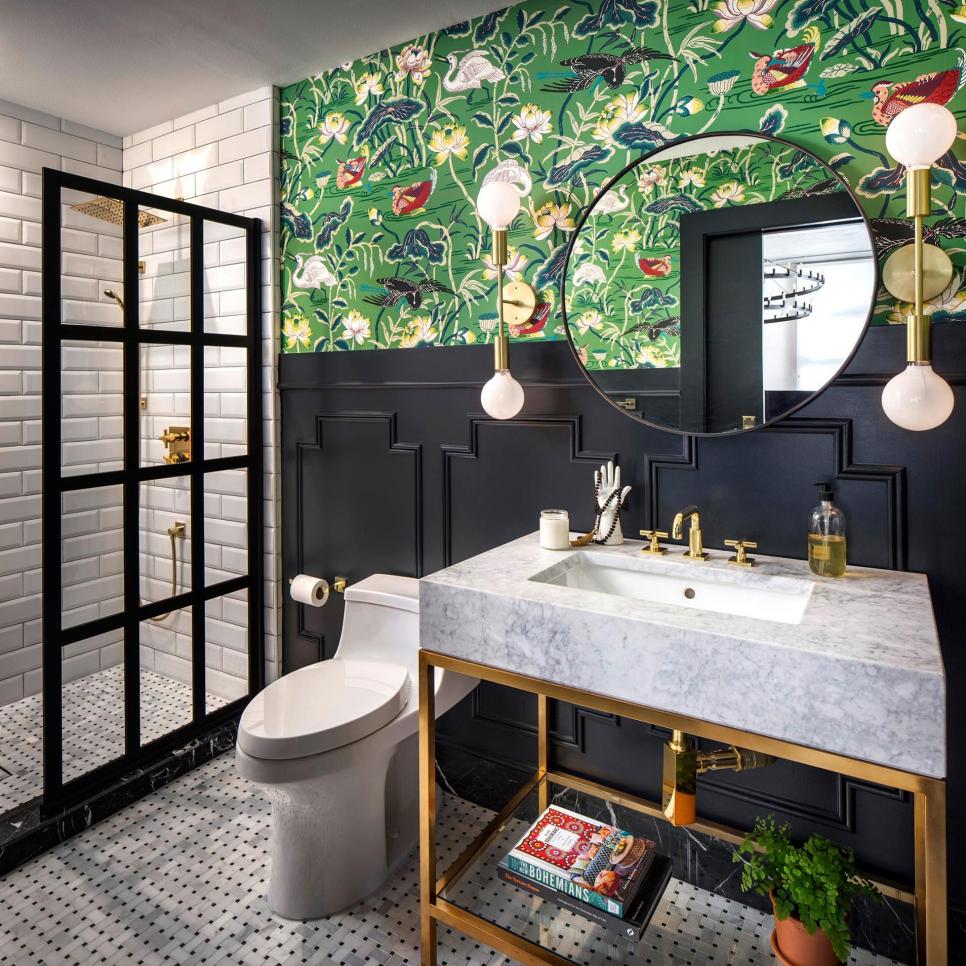 Modern Style Bathroom
When renovating your Eltham Bathroom think about focusing on the Modern style. A modern Bathroom will become a timeless base for decades to come, as it is centred on the idea of minimalism. Focus on neutral tones and simple shapes, like  monochrome subway tiles, rather than patterned ones. Opt for a rounded, backlit mirrors to bring light and shape into the room. Add floating vanities, to give the illusion of more space and also supply a futuristic, modern aspect to your bathroom.  Especially within modern bathrooms, the lighting is hidden behind the objects within the room to create a beautiful lightscape and add to the mood of the room. Place LED lights behind mirrors, under the floating vanity, behind the standing bathroom. Hiding your light source supports the look of  modern bathroom. A modern bathroom is especially easy to implement even into Smaller bathrooms.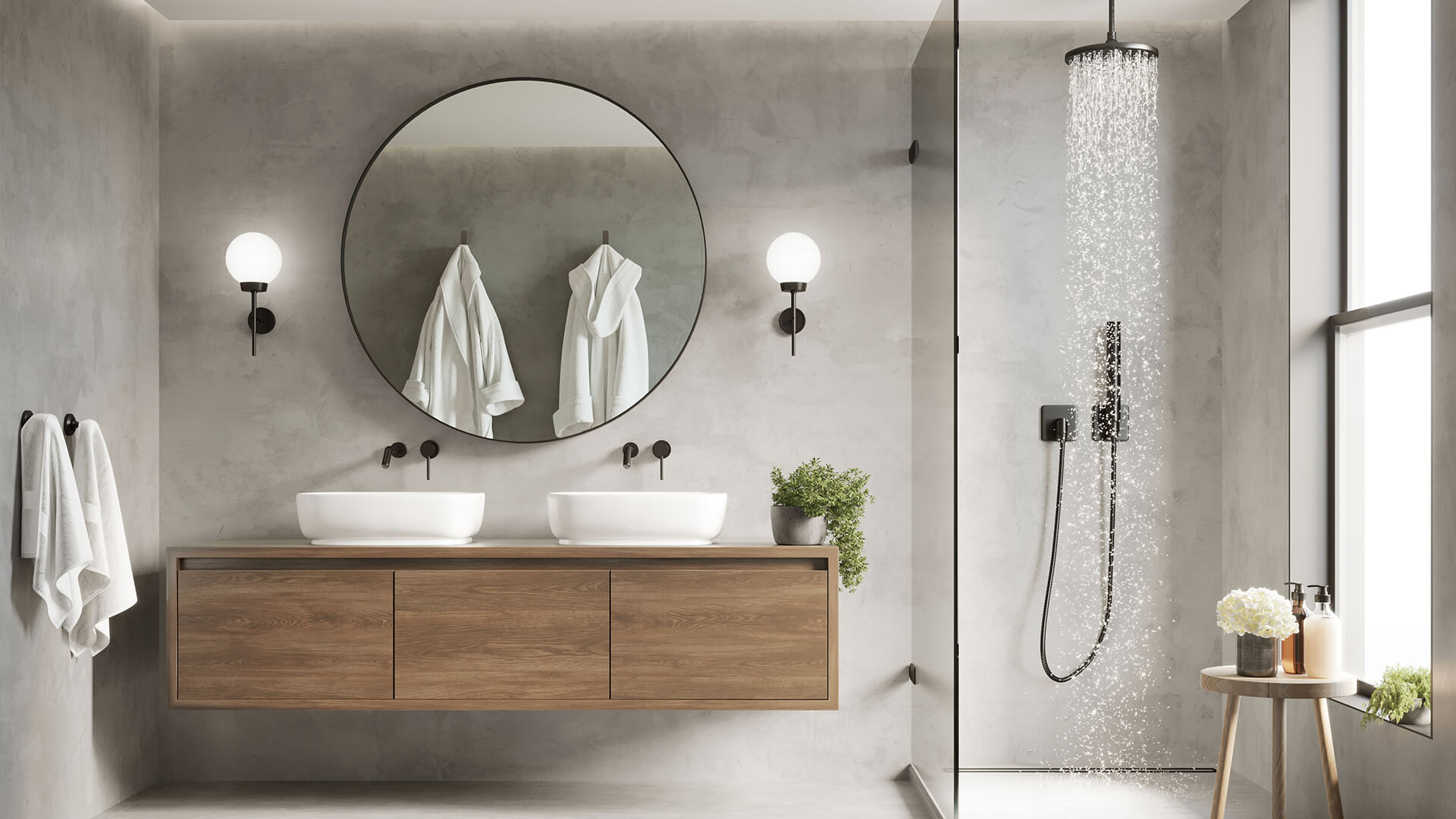 Traditional Style Bathroom
The traditional bathroom is an elegant and classy style to introduce within your Eltham Bathroom Renovation. It essentially draws from traditional interior designs. Aspects from the late 18th century to early 19th century and is specifically a European style. This includes using pale, pastel cream colours and painted wood surfaces. Have a floor based vanity with French Provincial style, two door vanities. Include continuous aspects of one metal. Using gold accents within your taps, faucet and door handles will add a classic look. Also opt for a elegantly designed, framed mirror to further draw through those traditional aspects. As well as this, using a footed bathtub, again with accents of gold can support this style. To decorate after the renovation, use vases, vintage perfume bottles, and floral aspects to tie the room together. These traditional aspects can be added all throughout the Renovation Process of your Eltham Bathroom.
Beach Style Bathroom
An incredibly popular style bathroom within Australia, especially Eltham is the Beach themed bathroom. Australia is known for its luscious, beautiful beaches and sometimes that beauty is easily brought into the house hold through the bathroom. Even as Eltham is far north from the sea, bringing the beach to the bathroom is a perfect way to live by the ocean. This is mainly introduced through the lighter, blue and sandy tones, light colour wooden surfaces, and lots of lighting. Use blue painted vanities, or lightly patterned tiles. Especially a rounded mirror will represent a ship window, adding a fun oceanic aspect to your bathroom.
Farm House Style Bathroom
Farm house bathrooms are a perfect style for the Outer suburb of Eltham when conceptualizing your bathroom renovation. It is all about introducing the rugard, natural aspects of outside into the clean, controlled aspects of within your home. This means implementing high ceilings, having exposed beames, and focusing on those natural materials. Especially dark woods within the vanity and shelving units is a great way to use this aspect. These natural materials can also be within decorations, meaning decoational plants, woven baskets and bathmats and natural wooden lighting covers.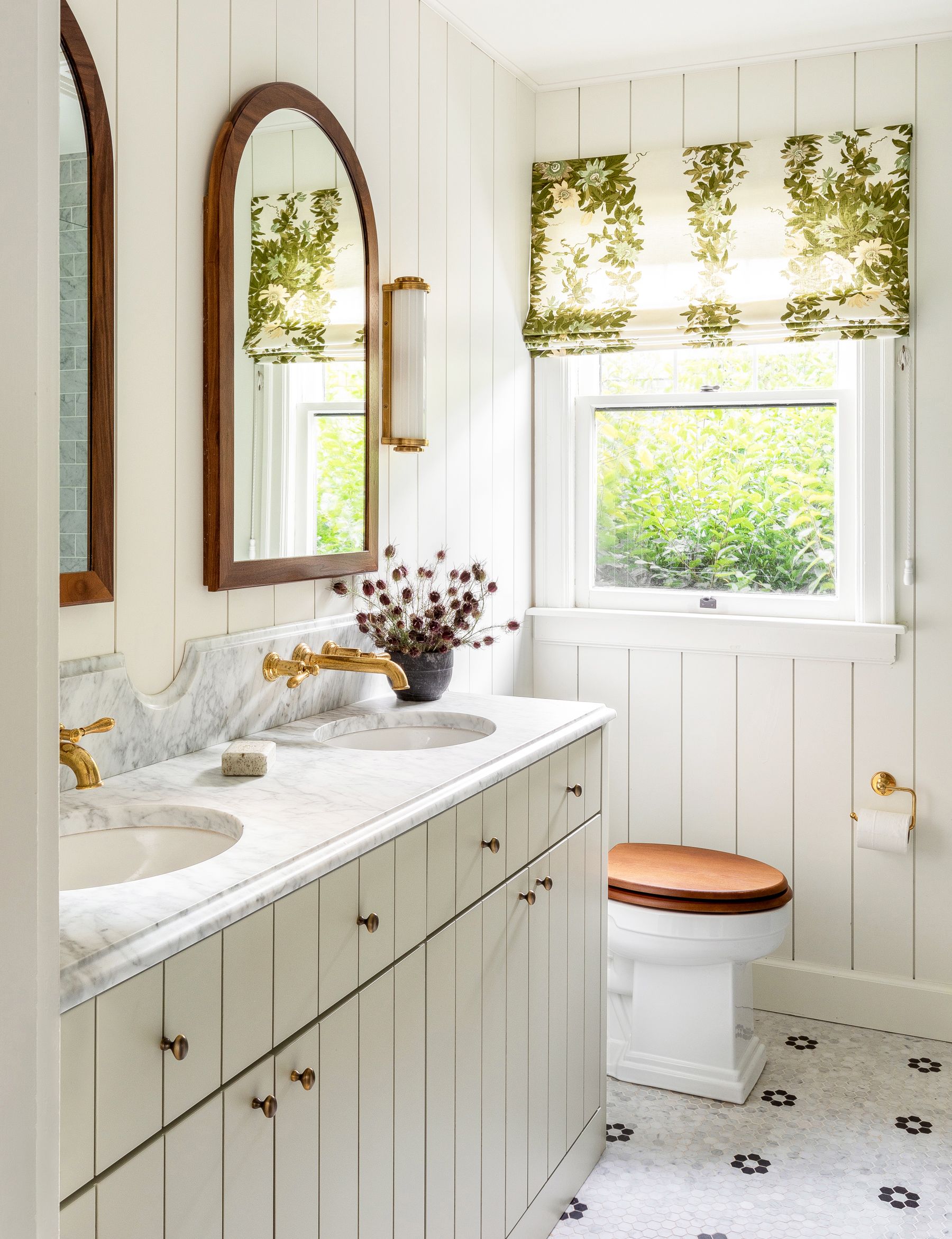 Victorian Style Bathroom
Victorial style bathrooms is also a very classic,  timeless bathroom which draws on the victorian, high class aspects of design. This means using high contrast materials, for example dark wooden vanities and shelving contrasting to bright, light coloured bathrooms. Alternatively using jewel-toned tiles such as emerald green adds an incredibly rich, chic and classic atmosphere to the room. Adding a contemporary twist is important to not let the Eltham Bathroom seem dated, so implement modern taps and faucets, simplistic accessories and towels, and large glass panels for the shower.