Aqua Force Bathrooms are a bathroom renovations company specialising in renovating bathrooms. Not only in Lower Plenty but surrounding areas such as Eltham, Greensborough and Templestowe. Our services include the whole gamut of plumbing but we excel in designing brand new bathrooms. Our work include, new baths, showers, sinks and even your laundry renovation is taken care of.
Eltham based but we renovate bathrooms throughout Melbourne
Based in Eltham we are happy to work throughout Melbourne. We work on bathroom re-vamps and renovations to design and recommendations for every aspect of a new and modern bathroom.
Any type of design is a personal thing and a matter of taste, but working with you we can listen to your own ideas and also suggest our own thoughts on the matter. Through many years of experience we can help you through a maze of choices and decisions arriving at the best practical solution to your new bathroom.
Installing and Designing and planning a New Bathroom
Our bathroom renovation service is fully comprehensive meaning we do it all providing you with consulting and design service and planning. We take care of any council tasks, permissions etc. Our staff can draw up any building plans required and we do all the building and plumbing ourselves to professional standards and requirements. We do it all.
After our introduction we are going to talk about one of the most important areas in the bathroom, the shower and how to choose the variety of shower that is best for you.
Choosing a shower.
Many to choose from.
The most efficient shower which is also simple to install is the electric shower.
These electric showers heat the water on demand so they are extremely efficient as you are not storing any hot water and are only heating that water which you are using immediately. You are not wasting any heated water so it is the most economical choice.
Standard Mixers
The standard mixer showers which are probably the most common variety of showers where the hot and the cold water is mixed together at the pint of exit. The host water usually comes from a hot water boiler of preheated water which is usually stored read for use.
There are showers that have thermostats that ideally keep the temperature of the water constant. This type of shower gives confidence to young children and also elder members of the family, who want no variation or shocks with hot or cold water.
Conserving Water
Concerning the mixer head of this type of shower. Here in Australia with constant water shortages and the need to conserve water there are available heads which will deliver up to half the normal amount of water designed with small exit holes. Although you do not notice the difference the heads can save up to 50% of the shower water usage.
Shower heads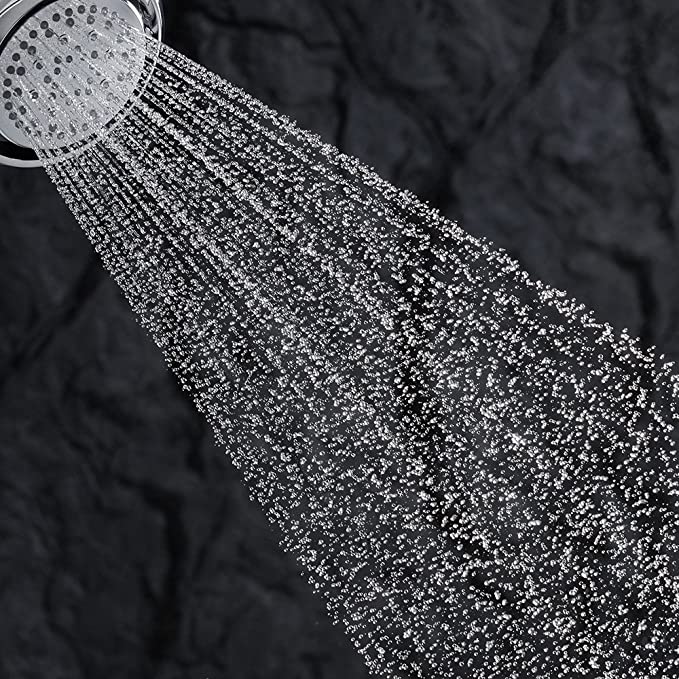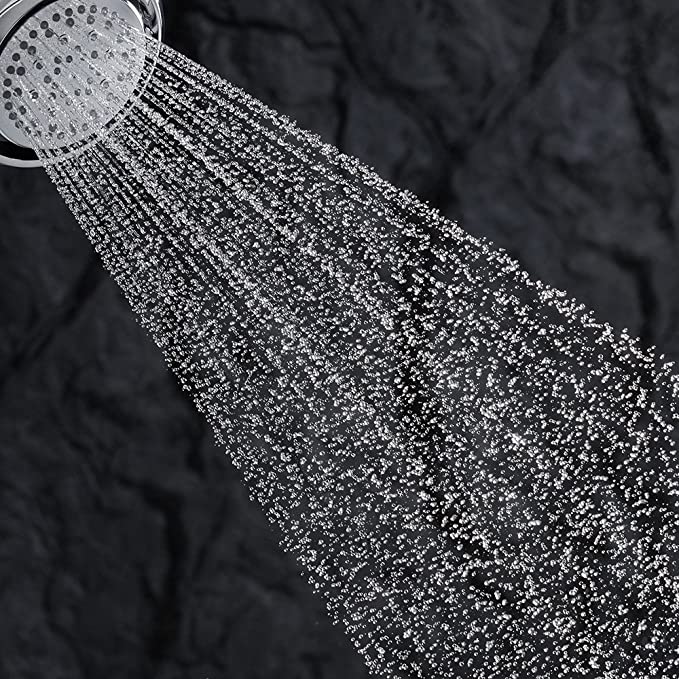 As you can imagine there is a lot to choose from. If you take a look at the Amazon collection you maybe overwhelmed. https://www.amazon.com/Showerheads/b?ie=UTF8&node=680352011. After reading the report at insider.com : https://www.insider.com/guides/home/best-shower-head I discovered  the Kohler Flipside won the best shower-head overall. Apparently it has unique Flip-stream technology so you can change the mode and the operation is simple.
However if you go to Amazons best seller list in shower heads you will notice the Aquacare AS-SEEN-ON-TV high pressure 8 mode handheld shower head wins the top position. It features antimicrobial and ant-clog nozzle: https://www.amazon.com/AquaCare-AS-SEEN-Pressure-8-mode-Handheld/dp/B08WRTVJW3/ref=zg_bs_6810212011_1/139-9186409-5207807?pd_rd_i=B09WJHD1SN&psc=1
Advantages of the Aquacare Showerhead
It also has a 6 foot (around 2 meters) long stainless steel hose together with a wall & overhead bracket. In the description it goes on to explain you get more water pressure with less cleaning which is always handy. It has 8 settings with 5-zone power-head and also is self clean. It really appears that this shower-head is a self cleaning head due to its revolutionary construction, that works on a molecular level. Fascinating.
Not only that but with a flip of a switch the shower head will turn into a high power shower cleaner, cleaning the walls of your shower. You don't even have to be in the shower for this operation.
Lastly this shower head is ideal for cleaning your pets. With its dual-width fan spray it will quickly rinse all the shampoo out of your pet quickly and easily. Sound good, for you and your pet.